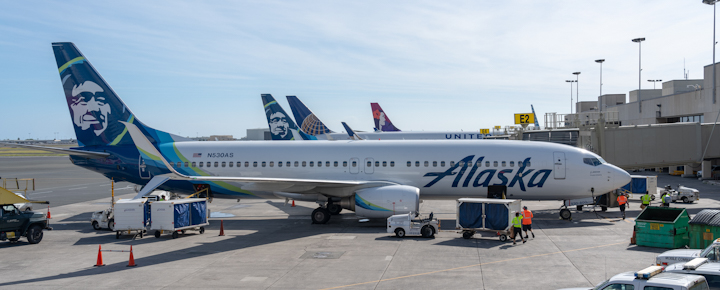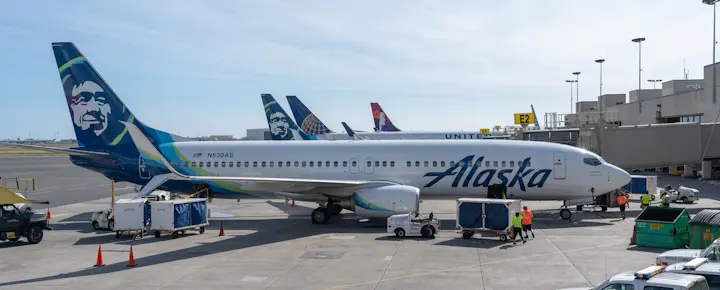 Alaska Airlines flies in two directions at the same time. First, they are in the midst of a huge fleet modernization with Boeing 737 MAX aircraft. To date, the airline has already received 35 MAX 9 aircraft and will receive another 150 or more MAX 8, 9 and 10, with deliveries in 2023 and beyond.
Alaska Airlines, founded in 1932, has been flying to Hawaii for 15 years and is only three years younger than Hawaiian Airlines as a company. Alaska now flies to 115 destinations, including Maui, Kona, Kauai and Honolulu, with 1,200 daily flights.
Alaska Airlines' huge fleet expansion plans.
Alaska Airlines announced last month that it had added an additional 52 aircraft to its Boeing 737 MAX purchase for delivery between 2024 and 2027. This will result in a confirmed MAX fleet of 146 aircraft with rights to an additional 105 aircraft. It will ensure both fleet replacement and growth.
Read Alaska Airlines Fights for Hawaii Destination After 15 Years.
Premium Recaro seats are featured throughout the fleet.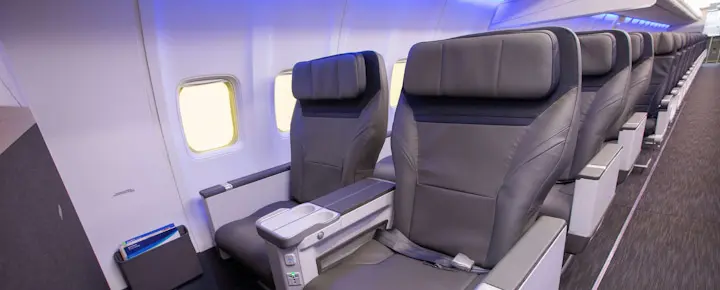 Recaro, a renowned automotive and aircraft seating brand, and Alaska Airlines are long-standing partners. In addition to the economy seats with a high back pocket, the company also designs the business/first class seats used by Alaska Airlines. Recaro claims its product "increases passenger living space and reduces seat weight by enabling slimmer seat designs and maximizing high-density layouts… Our designers provide lightweight solutions while leading the way in seat quality and comfort that Alaska and its passengers enjoy." expected to have achieved."
Alaska Airlines said, "Since 2012, Recaro has played a leadership role in providing our guests with incredible comfort, convenience and reliability. As we continue to deliver our new fuel-efficient 737 MAX fleet and begin the interior refresh of our 737 NG (737-800), we appreciate the decade-long partnership we have forged with Recaro."
Nowhere is seating comfort more important than on flights up to 6 hours to and from Hawaii.
Review: Hacking First Class to Hawaii with Alaska Airlines.
Boeing 737-800 Retrofit.
The planes that we consider synonymous with Alaska Airlines are their 737-800 and -900. The company flies 163 of these older Boeing NG (Next Generation) types, including the -700, -800 and -900 variants.
This week, Alaska cabin product developer Christopher Dela Rosa shared on Twitter (below) his excitement about the new enhancements to Alaska's 737-800 fleet that have flown your editors umpteen times to and from Hawaii. These are the first photos we saw.
Essentially, Alaska is porting the interior of the MAX fleet to their legacy NG fleet.
"We are excited to welcome our first retrofitted 737-800 back to the @AlaskaAir fleet!
• Updated seat design
• Updated cabin dividers
• Updated bulkhead
• LED lighting"
My favorite addition to the fleet. Backrest brackets. No more creative calls to enjoy our 1,000+ free movies and TV shows."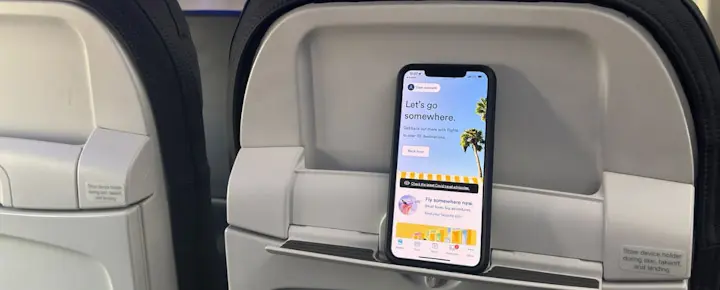 These lighter seats are more fuel efficient and reduce costs as well as CO2 emissions.
Recaro seats will grace both business/first and economy class. The new BL3520 economy class seat has received awards for its design, including the red dot award for best product design and the Crystal Cabin Award. It is considered lightweight yet comfortable/comfortable, which many of today's slimline seats are not.
Economy seats have new features such as a coat hook, individual cup holders, a backrest net for storing personal items and the electronic holder shown above. The new headrest also has 6-way adjustability.
We are pleased to welcome our first upgraded 737-800 back to the @AlaskaAir Fleet!
• Updated seat design
• Updated cabin dividers
• Updated bulkhead
• LED lighting pic.twitter.com/UTlV6XhnA5

— Christopher Dela Rosa (@cjdelarosa65) November 21, 2022
Video by seat manufacturer Recaro.
The interesting short video interview below is with René Dankwerth, General Manager, Aircraft Seating Americas at Recaro. He talks about the fascinating innovation behind today's aircraft seats.
Disclosure: We receive a small commission for purchases made through some of the links on Beat of Hawaii. These links cost you nothing and provide revenue necessary to bring our website to you. Mahalo! Privacy Policy and Disclosures.