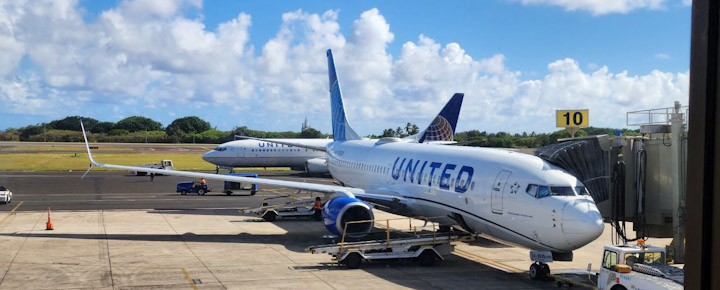 First, Kauai Airport (LIH) has been required to comply with FAA safety regulations for more than 15 years, but has not. Finally this week, however, the District Planning Commission approved the permits that will allow the state's DOT/Airports to complete the long overdue runway relocation project. Previously, the airport had operated under an FAA exemption from these safety requirements because the Hawaii DOT/Airports said they could not make the needed improvements. The FAA then presented an alternative plan to the state, which was accepted and for which the state provided funds to begin work.
Lihue Airport is the only airport in the United States that does not comply with FAA runway safety regulations.
When the relocation is complete, one of the runways will move 855 feet. The reason is to increase the shelter space around the runway to provide safety in case of a mislanding.
In addition, a new 920-foot wall will be built, plus a 200-foot blast pad. Eventually Lightly will be brought into line with the move from current incandescent bulbs to LED. The upcoming runway project is scheduled to begin next fall.
Additional goals will not take place at the moment due to resistance.
There was a huge community that spilled out to thwart the Hawaii DOT's plan to add three additional gates to the seriously crowded airport. After that, the DOT dropped the plan and decided to focus on modernizing the current airport. Repairs and improvements to the existing facility are badly needed, but we'll skip the restroom photos, among other things, which would make the point clear. As you know, Hawaii airports still land at the bottom of the US rankings.
The planning department said the state's DOT/Airports is also still "assessing possible improvements adjacent to the runway to expand the airport's actual facilities."
Overcrowded, problematic gates are becoming the norm at Lihue Airport.
There are not enough gates for accommodation flights, especially at peak times. It's not clear how the state intends to handle this situation, and it may not be within the DOT's purview to decide the number of flights and their flight schedules. So this can get interesting.
"The Federal Aviation Administration (FAA) is the largest transportation agency of the US government and regulates all aspects of civil aviation in the country… His powers include air traffic management, certification of personnel and aircraft, [and] Setting standards for airports."
Editor Jeff mentioned that when his plane departed from Lihue this week, his plane departed from gate 10a, which is actually not a gate at all. Instead, it's the opening to a stairwell that leads to the ground. After a walk, boarding ramps are used to catch flights regularly through this "gate" now. As it was apparently never intended as a normally used gate, there is problematic, slow and limited disabled access for these flights, among other problems.
Disclosure: We receive a small commission for purchases made through some of the links on Beat of Hawaii. These links cost you nothing and provide revenue necessary to bring our website to you. Mahalo! Privacy Policy and Disclosures.