The Indiana Pacers surpassed expectations early in the season with an 8-6 win-loss map that's good for fifth in the Eastern Conference. With the teams behind them in the standings likely to improve over the course of the season, the team could still easily miss the postseason.
If so, then the roster build could be to blame. The Pacers have shown many encouraging signs as a collective, led by the mighty jumps of Tyrese Haliburton and Bennedict Mathurin, among others, but their lineup of players is far from perfect. With an obvious hole in the forward position, Indiana would really benefit from having a legitimate forward in the near future.
Luckily, the Pacers have the ammo to hunt down some good forwards in the offseason. However, one of those potential free-agent targets could prove too expensive for the team, especially given the recent information surrounding it.
This upcoming free agent could prove too expensive for the Indiana Pacers
HoopsHype's Michael Scotto, in his latest wave of NBA-related news, hinted that Grant Williams and the Boston Celtics could be a long way from convincing extension talks.
During renewal talks with Grant Williams, the Celtics never offered more than $50 million guaranteed over four years, league sources told HoopsHype. Williams would have accepted a deal for $14 million annually. There are some in the league who believe an offer of around $18 million a year for Boston might be too much to fulfill in restricted free agency. Of course, Boston would probably achieve anything in the non-taxpayer's mid-level exemption.
Williams has emerged as one of the key players for the Boston Celtics, who lead the Eastern Conference and finished second last year. The burly forward's defensive acumen, his vastly improved three-point shot (40.9 percent since 2020) and overall positional plasticity have all been instrumental in his team's ability to mold against every team every night.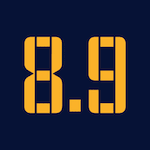 Do you want your voice to be heard? Join the 8 Points, 9 Seconds team!
Write for us!
For these reasons, it's easy to see why he would fit perfectly into the Pacers roster, which is obviously lacking in size in the front positions. After all, Williams can play all three frontcourt positions without compromise.
However, a $14-18 million-a-year price tag for someone who's a definite role-player, while far from a debilitating overpay, might be prohibitively expensive for Indiana, especially when the team settles on a surefire expensive Haliburton -Renewal and a potential new edition prepared. Upping with Myles Turner.
The Indiana Pacers could still clear some money, especially before the close of trading. If so, it would be pretty wise to pursue Williams as long as its price range remains flat.